For over 135 years Gloria Dei has been known for her excellent liturgy and music, especially since the construction and installation of the Gloria Dei Memorial Organ in the early 1990's. Various directors of music and organists have amassed a large library of liturgical music over the years.  Music from  Gregorian chant and Renaissance polyphony to 20th/21st century compositions are sung in weekly services by the volunteer choir. New initiatives for liturgy and music at Gloria Dei include an organ recital series (beginning Fall 2015) and semi-regular Cantata Vespers featuring the solo cantatas of J. S. Bach (beginning Summer 2015). The official Gloria Dei Lutheran Church Facebook page will always have the most up-to-date information about special events at the parish.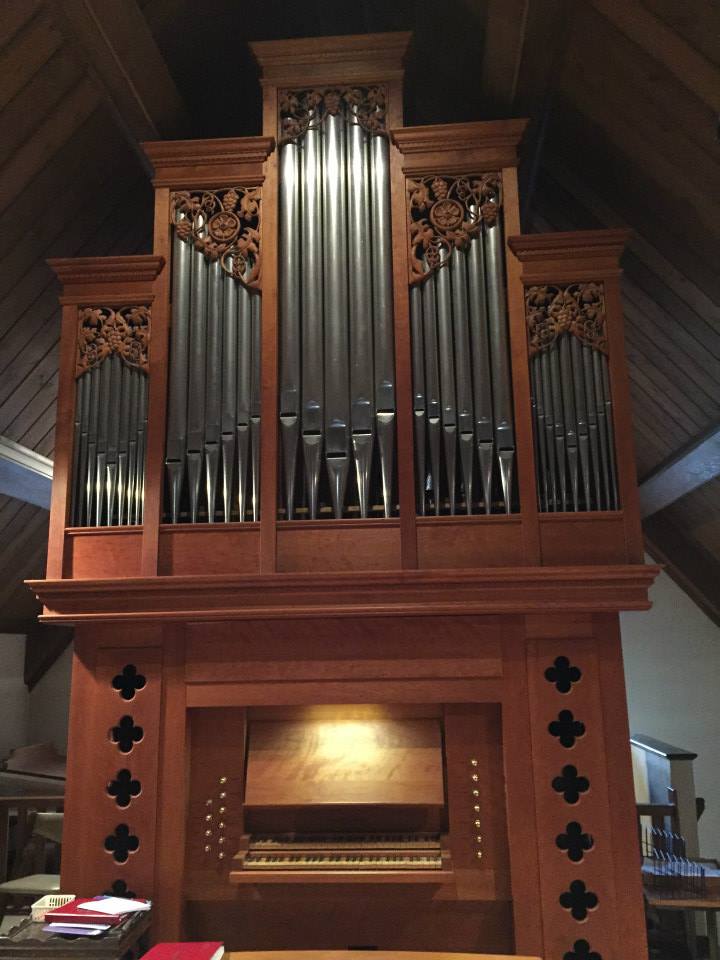 The Gloria Dei Memorial Organ: Charles Ruggles, Op. 25, 1994.
Click for the OHS Database Entry for this instrument (including stoplist).